Who we are
---
"Safety doesn't just happen by accident, it is indeed a choice made."
At Intime Fire, it is all about safety and efficiency. Since our inception in 1998, we have delivered best in class products and services to all of our consumers. A dream that took shape 20 years ago by Mr. Bipul Kishore Mehrotra, a Marine Chief Engineer by profession, has now become a leading name in fire fighting appliances manufacturing sector in India. Intime Fire takes immense pride in being one of the few organizations offering complete and holistic solutions in Fire Safety. A technologically avant-garde unit in Navi Mumbai is now home to manufacturing of an exhaustive range of class apart products and services in the fire safety. With innovation and up gradation being the ethos of Intime Fire, it now boasts of manufacturing over 150 ( just an exemplary number ) niche and standard products to combat fire hazards of any kind. Right from creating the Portable Kitchen Extinguisher for personal use to curating Suppression Systems using Novec 1230 Fluid, Intime Fire operates with the aim to create safety for users in every environment.
Of the many products tailored to perfection, Intime has a distinct strong hold over products like :
Panel Protection Systems
Fire Alarm Systems
Watermist Extinguishing Products
Ultrasonic Liquid Level Indicators
Kitchenhood Fire Protection Systems
Fire Hydrant and Sprinkler Accessories
Fire Extinguishers and Allied Products
An industry where precision and perfection make the bedrock of operations, Intime Fire has made its mark by delivering products and services par excellence with a strong client base to show for it.

Our certifications by PESO, DGS, BIS(ISI), NSIC, MSME, ABS, DGQA, RINA, CE/EN3, IRS, GEMS, EIL validate our strict claim to high quality testing. Owing to our quality parameter testing, we have had opportunities to work with the organizations of the highest stature. From private entities like HDFC Bank, SBI, Aditya Birla Group to government bodies like ONGC, BHEL HPCL we have been the proud partners with these entities in implementing high quality and efficient fire solutions. In addition to this Intime Fire have also been proud partners with the Indian Army and the Indian Navy in offering products and services in the similar realm. With an increase in the number of innovative products built, clients associated with and a decrease in the number of fire hazards, Intime Fire aims to continue offering not just a tangible solution to its customers but a chance to enjoy a safer and a secured future.
Our Offerings
Fire Extinguishers | Suppressions Systems | Fire Alarms & Detection Systems | Aerosol Systems | Fire Hydrants & Sprinkler Systems | Signages| CCTV | Accessories
Our vision as a company is to be the flag bearers in promoting Fire Safety around the world. With a goal as such in mind, we consider it our responsibility to accordingly equip the world with quality tools to achieve this objective. We pride ourselves in devoting our everything in developing systems and solutions that improve safety levels of technology and user friendliness.
Intime Fire aims to be the ultimate name in Fire safety. With R&D being the cornerstones of progress, we wish to expand our offerings in all of the realms of fire safety. A holistic expansion in terms of geography and innovation is the future that we, at Intime Fire envisage.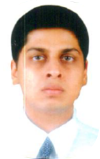 Capt Amit Raj Mehrotra
Managing Director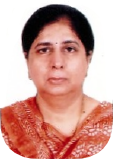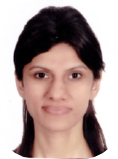 Rushina Mehrotra
Director